Industry4Europe delegation presents new Joint Paper on Governance at Council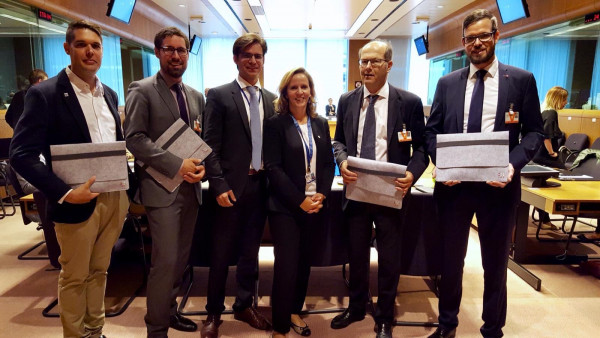 A delegation from the Industry4Europe coalition has had the welcome opportunity to give its case to the Council.
The delegation, composed of CEMBUREAU, UEPG and UNIFE had the chance to present the new Industry4Europe 'A Governance Structure for an Ambitious EU Industrial Strategy' Joint Paper to the Council Industry Working Party.
This opportunity came at the invitation of the Austrian Presidency of the Council of the EU.
Member states showed a real interest in the coalition's recommendations regarding the transposition of the governance model of the REFIT for the EU Industrial Strategy.