Industry4Europe meets with a delegation of Trade Unions to discuss EU industrial policy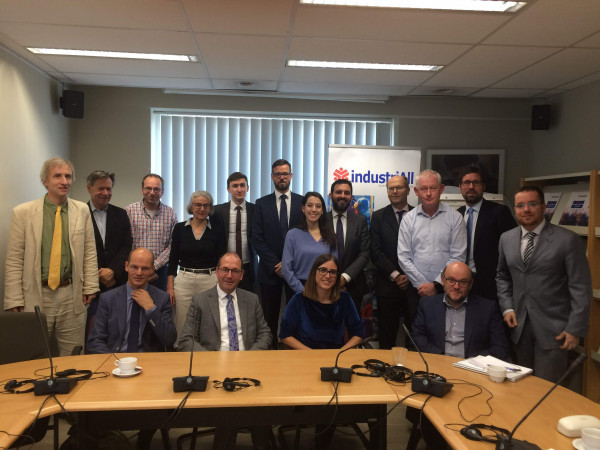 An Industry4Europe delegation has met with Trade Union representatives to highlight the coalition's work.
Industry4Europe took the opportunity to meet with Luc Triangle, General Secretary of IndustriAll Europe and Sam Hägglund, General Secretary of EFBWW.
At the meeting, Industry4Europe presented the activities of the coalition and discussed the importance of EU industrial policy - and the need to make industry a top priority of the next European Commission's mandate.
The Industry4Europe delegation was composed of the following Members of our coalition: CECE, CEMBUREAU, Cerame-Unie, EFIC, FoodDrinkEurope, SEA Europe, UEPG and UNIFE.