Industry4Europe presents Joint Papers at ministerial lunch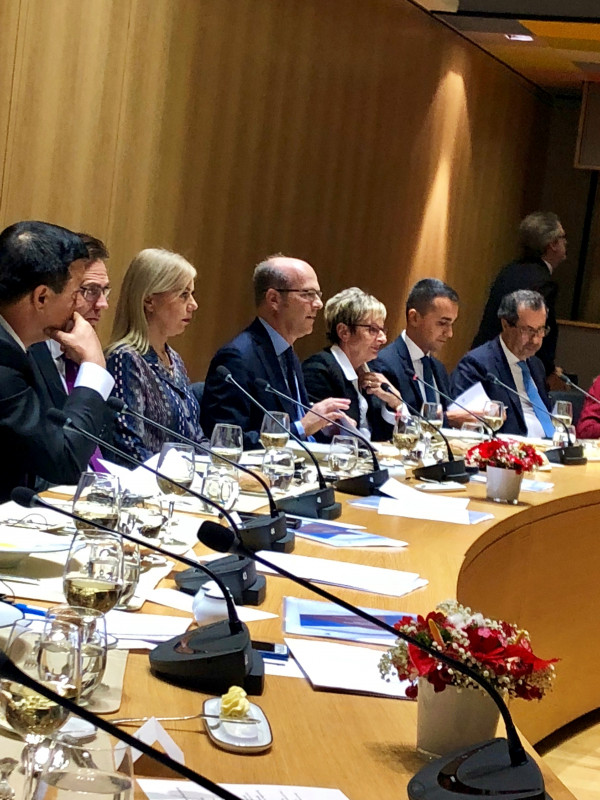 At the invitation of the Austrian Presidency of the Council, UNIFE Director General Philippe Citroën had the honour to participate in the ministerial lunch – as Coordinator of the Industry4Europe coalition – and to deliver the messages of the coalition in front of the 28 Ministers of Economy/Industry, European Commission Vice-President Katainen and Commissioner Bienkowska. Mr Citroën handed over the two recent Joint Papers on Indicators and Governance and presented the new Industry4Europe Joint Call to the candidates for the 2019 European Elections which has been co-signed by 131 European Associations and no less than 419 national industrial Federations from 26 Member States.
During the lunch, Mr Citroën particularly welcomed the new Council Conclusions on "A future EU Industrial Policy Strategy" and the Presidency Report on Industrial Policy – Governance and Mainstreaming presented during the Competitiveness Council. Indeed, the Presidency Report takes on board several key recommendations of the coalition and importantly "calls on the next European Commission to […] appoint a Vice-President dedicated to industrial policy. He or she would be responsible for developing and coordinating the future EU industrial policy strategy (including an action plan as part of the Commission's annual and multiannual priorities) – implemented in close cooperation with Member States and stakeholders".