A new Joint Call to all Heads of State and Government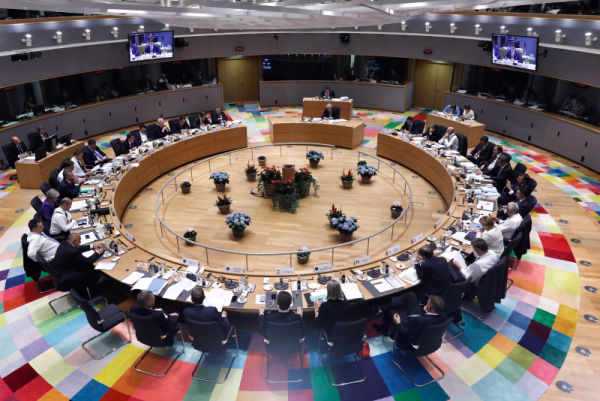 The Industry4Europe coalition has today issued a new Joint Call addressed to all Heads of State and Government in preparation of the next European Council that will take place on 21-22 March.
Supported by 136 European and 396 national industrial Associations, the Joint Call sets out the coalition's aim to convince the Heads of State and Government to make a pledge to put industry at the top of the political agenda of the EU during the next institutional cycle (2019-2024).
All Signatories of the Joint Call now count on the proactive and coordinated leadership of EU leaders to make sure that Europe remains a hub for a leading, smart, innovative and sustainable industry, that benefits all Europeans and future generations!
The main EU version (with all European and National Signatories) is available below. The Joint Call is also available in 22 languages and for each Member State of the EU. These are also available below.
The main EU version is available here: A Joint Call to the Heads of State and Government
Photo credit: European Council 18/10/2018