Industry4Europe delegation meets with Cabinet of Austrian Economy Minister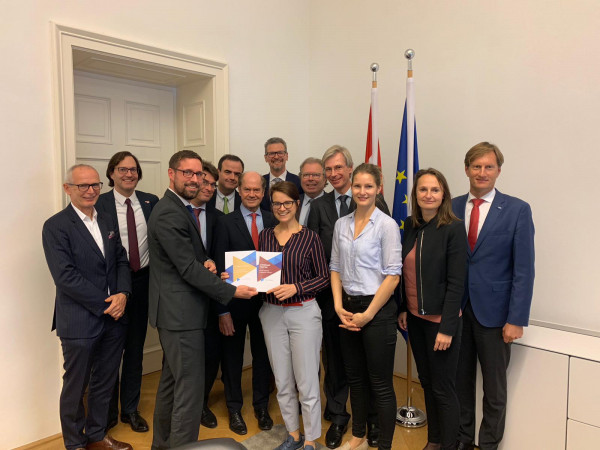 Austrian Representatives of the Industry4Europe coalition today had the opportunity to present our latest Joint Papers on Indicators and Governance for an ambitious EU Industrial Strategy to Ms Verena Seiser, Member of Cabinet of Economy Minister, Margarete Schramböck, in charge of EU Affairs.
Ms Seiser confirmed the firm commitment of the Austrian Presidency of the Council of the EU to continue to put industrial policy at the very top of the EU political agenda.
The Industry4Europe delegation was composed of Austrian industrial associations acting on behalf of the following Members of our coalition: CECIMO, CEMBUREAU, CEPI, Construction Products Europe, ECPA, ERF, Euromines, FEFCO, Glass Alliance Europe, LightingEurope, MedTech Europe, UEPG and UNIFE.